afford your care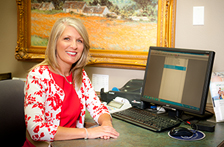 Helping to make your dental care financially comfortable and affordable is important, and we proudly offer a variety of options:
Cash or personal checks
VISA, MasterCard, or Discover
3-, 6-, 12-, or 18-month, no-interest payment plans, as well as low-interest and extended payment plans through CareCredit.
We are happy to estimate fees and insurance reimbursement before starting your recommended treatments, and we will gladly file your insurance forms for you. Optimal, comprehensive dentistry is what we practice, and we do not base our treatment on what insurance will or will not pay. Our treatment is based on what is best for you, and any treatment not paid by insurance is your financial responsibility.