Dental Technology
Your enjoyable dental experience depends on your comfort and safety. That's why Dr. Brooks invests in state-of-the-art technology designed to provide fast and effective results. You will be amazed at the tools and techniques that are available to you as a patient at Brooks Dental!
CEREC
CEREC is a technological system that allows for the fabrication of all-ceramic tooth restorations in a single visit. While many restorations require several visits to the dentist, the CEREC system provides a custom-created, natural-looking restoration, which includes many of the properties of your natural teeth.
Digital Radiographs (X-rays)
Digital radiographs (X-rays) are a technological advancement that results in less exposure to radiation for you and in an almost instantaneous picture for Dr. Brooks. Unlike film-based X-rays, digital radiographs often show more detail and can be archived in our computerized system for quick future reference and comparison.
Intraoral Camera
By using an intraoral camera, you will have a greater understanding of your oral health and of the treatments the Brooks dental team is prescribing for you. You will see what Dr. Brooks sees! Our intraoral camera displays your teeth on a video screen, allowing Dr. Brooks to walk you through your proposed treatment. By using an intraoral camera, our team can more easily work with you to meet your dental care goals.
Sedation Dentistry (Nitrous Oxide)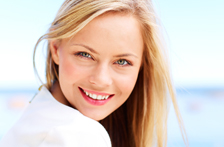 You deserve to feel comfortable and confident when you visit the dentist. For those with anxiety, Dr. Brooks offers sedation dentistry with nitrous oxide (also known as "laughing gas") as a safe and reliable way for you to feel relaxed. Nitrous oxide is a proven relaxing agent that is both fast-acting and quick-to-wear-off after your treatment. You will not lose consciousness, and you'll be able to talk to Dr. Brooks during your procedure; you will feel very calm and stress-free during your treatment. If you are anxious about dental treatment, don't let that keep you from getting the care you need.